3 Marketing Tips to Prepare You for the Holiday Season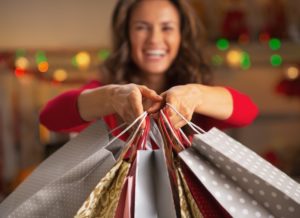 It seems that time of year is upon us once again. From October to January, it feels as if we are in a never- ending rabbit hole of holidays. Costumes for Halloween. Turkeys for Thanksgiving. The list just doesn't end.  As overwhelming as this time can be in our personal lives, the holiday season can be just as crazy for us as marketers with the launch of our holiday campaigns. If you have not done so already, start planning your main campaign now. Research shows that a majority of consumers have already started their holiday shopping by the time Halloween comes around. That means if your campaign has not already launched, get it in motion as soon as possible. If you find yourself in the precarious situation of still developing a successful holiday marketing game plan, we believe following these three tips can help prepare you and your marketing team for the upcoming holiday season.
Emotion-Driven Initiatives
The holiday season is a time for friends and families from all over to come together and express love, gratitude, and good feelings. It also creates a season of unity among complete strangers. It's perfectly acceptable if your marketing strategy helps to strengthen those feelings. Consumers become more responsive to family driven, unifying and positive feeling ads during this time. Use the holiday season to build an emotional bond with your audience, thus strengthening the value customers equate with your brand. Coca Cola nailed the emotional aspect of the holiday season with their 1971 "I'd Like to Buy the World a Coke" Ad. Young people from all over the world sang in this ad, creating a message of peace, love and unity; the emotions people equate with the holiday season.
Highlight Your Assets
What is it that your business does better than others? What makes your product better than that of your competitors? Setting your product apart from the rest of your field is vital. Consumption spikes during the holiday season and customers are constantly flooded with ads and commercials asking them to utilize their purchasing power. Use your marketing campaign and materials as a means to create value in the eyes of your customers. If you know you can't compete with pricing, emphasize your quality and services. Highlight the best parts of your company or product that would remain memorable for your intended audience so that when it comes to decision-making, your product is in the forefront of their minds.
Utilize Social Media Marketing
If you need to reach a wide audience in an instant, there is no better vehicle to accomplish that than through social media platforms. Social media has become the go-to channel for users to share, create, and engage with one another. This is particularly of interest to marketers, since hashtags are increasingly used as marketing and content tools. The key to successful social media is creating avenues that make room for conversation. In 2014 and 2015, Starbucks launched their #redcupcontest for the holiday season, highlighting their newly signature red cup. This hashtag asked for Starbucks' customers to submit photos with their red cups and utilize the hashtag provided. With over 40,000 shares during the length of the contest, this not only created a memorable and successful campaign, but Starbucks was able to stir up organic conversation and drive user engagement. The photo submissions also generated content for future promotions. Hashtag promotions are truly the gift that keeps on giving.
Above all, be aware that all of your holiday marketing initiatives can be measured and analyzed. What worked in 2016 may not be what worked in 2015 and probably won't be the same in 2017.