Google Local. Google My Business. Google What?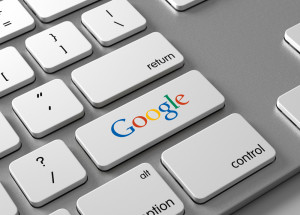 Imagine living in a world without Google. What would we be left with? Would we Ask Jeeves or would search on Alta Vista? Well, both of those scenarios aren't even fathomable because Google set precedence many years ago. So, with that said, what's one of the latest changes with Google besides the rise of its parent company Alphabet? Google My Business.
Google My Business, formerly known as Google Local, Google Places for Business or Google Places, has had a bit of an identity crisis over the last few years. At any rate, this more recent iteration is supposed to give business owners a more seamless management platform for individual location pages. While it didn't change must of the users' external experience, the backend got a major facelift making it much easier for businesses to deliver consistent brand messages across their local pages.
Reviewing of Reviews
One of the nicest monitoring perks of Google My Business is the review of your reviews. No, you can't change the bad ones to good ones, but it provides you with a great resource to see how you look on the web in term of business reviews. It compiles data from various reviewing sites that your customers have posted to like TripAdvisor, Booking.com, etc. It will generate an average review rating from sources around the web and also show you the average rating you have on your Google reviews. This is a great perk since there are so many review sites on the internet and keeping track of the latest customer reviews can be a little difficult. Additionally, the Google My Business platform lets you respond to Google+ reviews directly through the management dashboard.
Making It Easy For Customers To Find You
Are you taking advantage of Google My Business? If not, you could be losing out on potential customers. Sure, your own website may feature your telephone number, physical address and store hours, but how much searching do you think a customer is doing to do to find that information? By using Google My Business, you can quickly give them the info they want at a glance when they search for you on Google. When looking at the regular results, users would see a static dialog box that features a dropped pin on a miniature Google Map and buttons like call, directions, write a review, follow, etc. This can be an extremely simple way to be found without a user having to click around through the many pages of your website.
Hangout On YouTube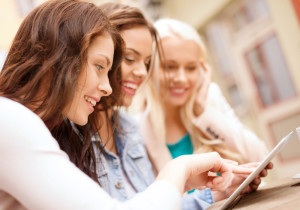 If you haven't yet realized, Google can make or break you. If you aren't coordinating an effective marketing strategy with one of the top marketing companies in Philadelphia, than you might be in trouble. It's important to take advantage of the tools they offer because they will only help you, if you use them right. For instance, the Google My Business dashboard lets you hangout with your customers. This can be an effective way to make instant content that's sharable on multiple channels. Whether you hangout with customers on air (which can stream directly to YouTube for archiving) or you hold a Q & A session, you can directly connect with 10 to 15 customers at a time when they join a hangout.
With that in mind, online videos are highly engaging and popular, so you should take advantage of them when you can. In fact, YouTube is the number one video website in the world with more than 1 billion active users and visitors per month, according to Huffington Post. This equates to about one third of Internet users and those are the people who you want to target for your marketing strategy. Interestingly enough, YouTube reaches more 18 to 49 year olds than any cable network in the United States! As a shift towards online video content picks up more steam in the marketing world, your business needs to be on the forefront with every resource possible.
Talk with Neff Associates today to review your marketing strategy and to figure out if you're utilizing Google My Business to the fullest!