The Importance of PR for Your Business
Businesses have a lot of expenses to maintain necessary operations and ensure that they are continuously working towards success. PR is one such expense that is indispensable for any successful organization, and it helps for those who have not evaluated their need for such services to explore the important role the best PR firms can play in their business's key processes.
Increases Profits, Sales, and Lead Quality
A huge benefit of utilizing PR for your business is that it can be extremely effective for marketing, which can have a positive impact on profit margins, sales, and producing quality leads. When companies leverage PR, they can enhance their reputation by providing customers and prospects with options to connect with the company. This is because quality PR resonates with target customers and shows them the value of the goods or services that your company provides.
The reach that PR provides ensures that your business can help new potential customers find their way to you. Higher visibility and credibility through third-party PR through innovative methods inspires brand loyalty and positive word of mouth. When coupled with quality marketing, businesses can expand the scope of their businesses to grow their audience and money making potential.
Improves Crisis Management
Crisis management is important for any business, as a PR problem can quickly jeopardize your company's good reputation. Great PR plans don't just cover positive news coverage — they have watertight protections in place for when disaster strikes as well.
Issues such as defective products, lawsuits, employee-related scandals, and more can be effectively managed with PR to protect perception of your business and prevent negative word-of-mouth from circulating. Sensitive situations that can threaten your business need to be addressed quickly, efficiently, and with great care. With PR, your business can rest assured that their crisis management strategies will help them weather the storm.
Provides Credibility and Brand Awareness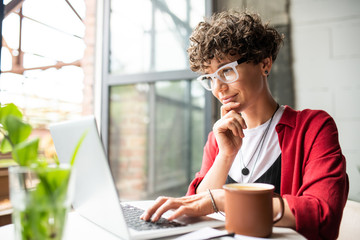 Any business owner can speak to how crucial it is to differentiate oneself from the competition. Well implemented PR strategies can be highly efficient tools for letting customers know that your business exists. The stories that PR allows organizations and individuals to tell positively contributes to visibility and create awareness and credibility for your brand. In any industry, the success of a business can be determined by how much trust consumers have for their reputation, services, and quality.
A reason why PR effectively helps provide brand awareness and credibility is because it can build a favorable impression. We want to be able to connect with the businesses that we frequently support, and these meaningful connections play a vital role in developing large, happy client bases.
Boosts Online Presence
Businesses need a great online presence to maximize their impact, attract potential customers, and give existing customers the ability to connect with the brand. Effective PR can boost your company's online presence through a variety of methods such as content development, website features, press releases, and more to heighten visibility. Good PR is an excellent tool to strengthen your business's SEO and increase the number of people who can view and connect with your brand's messaging.
In a digital landscape where most customers are using online platforms, PR can boost website traffic and build an audience through linking from high authority sites. What's more is that the best PR firms know the best methods to optimize your online presence by identifying the best channels and key individuals to spread your company's message while maximizing reach.
Promotes Customer Service and Community Engagement
PR is commonly leveraged to create two-way dialogue between brands and their audiences. This is excellent for helping businesses address factors such as customer feedback, challenges, realize opportunities, etc. For example, PR is often used to spread news of new brand innovations, empowering businesses to monitor feedback and make any necessary changes.
If you are interested in showing a commitment to quality customer service processes, PR can prove to your audience that you are invested in fostering and maintaining connections. Naturally, this can have a profound impact on how your business and its processes are perceived by your best customers. We want to support companies interested in serving their customers to the best of their ability.
PR Can Help Grow and Maintain Your Business
The importance of great PR for any business simply cannot be overstated. The best PR firms are aware of the many moving parts of your business and can help you take all of the steps necessary to grow and maintain your community. Don't wait until it is too late. Evaluate your need for PR and connect with a quality PR provider to cover any of the existing gaps in your current strategy.