#Oscars2014 Gets Real
This year's Academy Awards show was certainly a memorable one, and not just because of the well-deserved Oscar winners, the gorgeous gowns or musical performances. Hollywood's biggest night had a fresh sense of authenticity, which coincides with a "real" movement that is being embraced by brands everywhere.
Lifestyle fashion brand Free People recently replaced models with actual brand customers on their website, while Getty Images paired up with Lean In (the women's empowerment nonprofit) just last month to create a gallery of stock images that depicts a more powerful, realistic woman. Consumers are responding positively to the demystification of fashion, celebrity and status and straying from the their normal behaviors of acting because of aspiration. This new concept was certainly top of mind during the Academy Awards.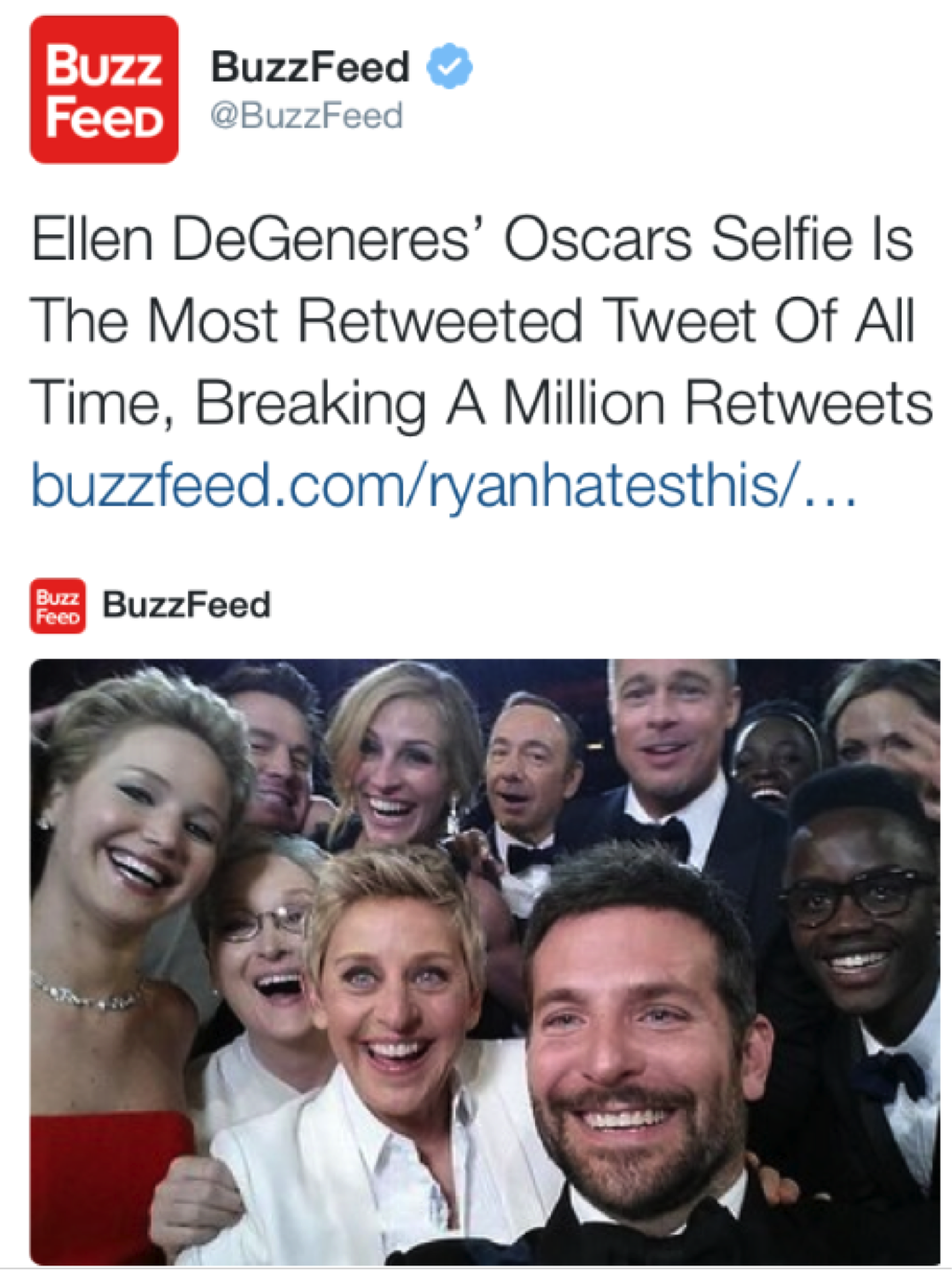 Whether it was gathering for the greatest selfie of all time that broke Twitter or passing out pizza from a local shop to the world's most famous actors – host Ellen DeGeneres embraced the idea that consumers appreciate a more authentic experience. Gone are the days of putting celebrities and glitzy Hollywood affairs on an unobtainable pedestal. Watching Brad Pitt get down with a slice or America's Sweetheart Jennifer Lawrence take (another) spill makes them seem like humans (albeit very attractive, talented and wealthy humans). Helping Ellen get the most retweets EVER helps the viewers at home feel more involved, which brings the awards to life.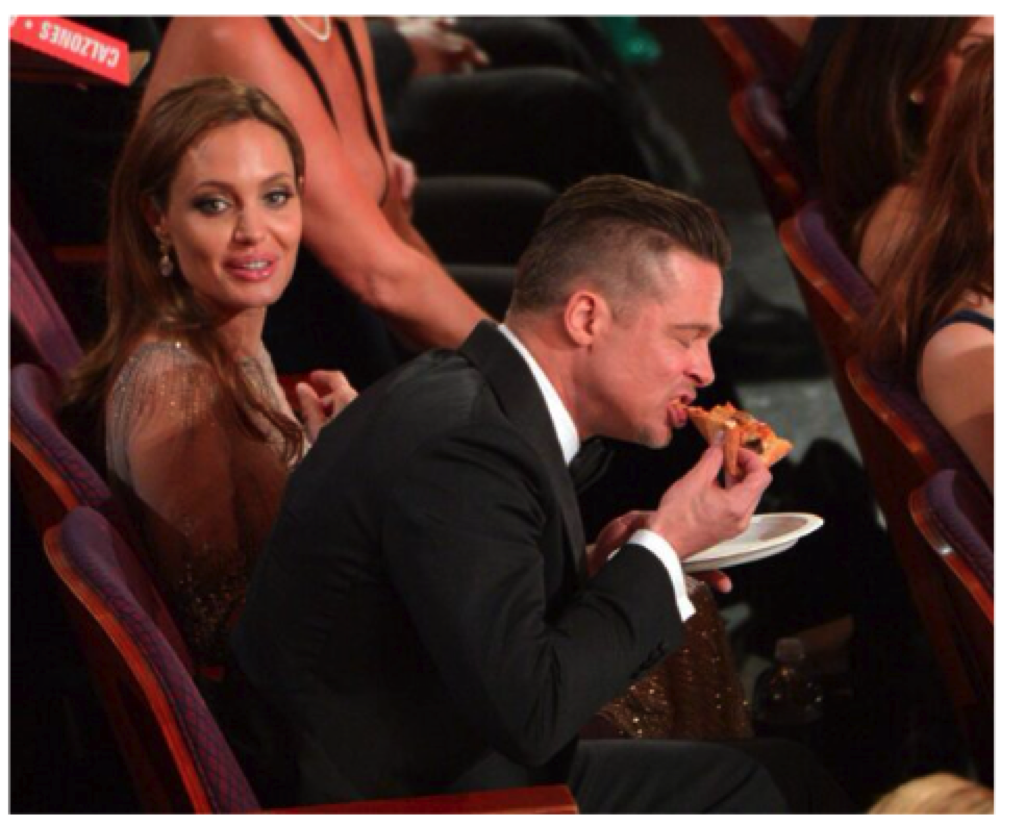 This idea was taken even further in the marketing efforts surrounding the 86th annual Academy Awards. Viewers saw dozens of commercials and sponsored tweets but that was only a part of the marketing push. Advertisers are embracing a new marketing trend called experiential marketing. Through the execution of a variety of events, and the development of tangible ways for consumers to connect with a brand, said brands are also brought to life.
In a world populated by screens, FaceTime and Instagram, in a year where a film surrounding a man's relationship with his intelligent computer operating system wins the Oscar for Best Original Screenplay, what could be the most ground breaking marketing tactic? Experiential marketing. These real-world, positive experiences result in increased brand recognition and, in turn, quality social content.
Those participating in experiential marketing surrounding the Academy Awards this year included Banana Republic, Chobani, Evite.com, Fiat Chrysler, Grey Goose, L'Oréal, Stella Artois and two magazines, People and Vanity Fair.
Vanity Fair is always a huge sponsor of the Oscars, this year they teamed up with WeWork (a company that provides office space to start ups) and L'Oréal, to create working lounge spaces on Hollywood Boulevard for bloggers and other major influencers covering the Oscars, promoting it across Twitter with the hashtag #VFSocialClub. Bloggers were encouraged to use the space and share their experience, which was certainly prompted by a Twitter powered vending machine that gave away merchandise in exchange for posts using sponsored hashtags and handles.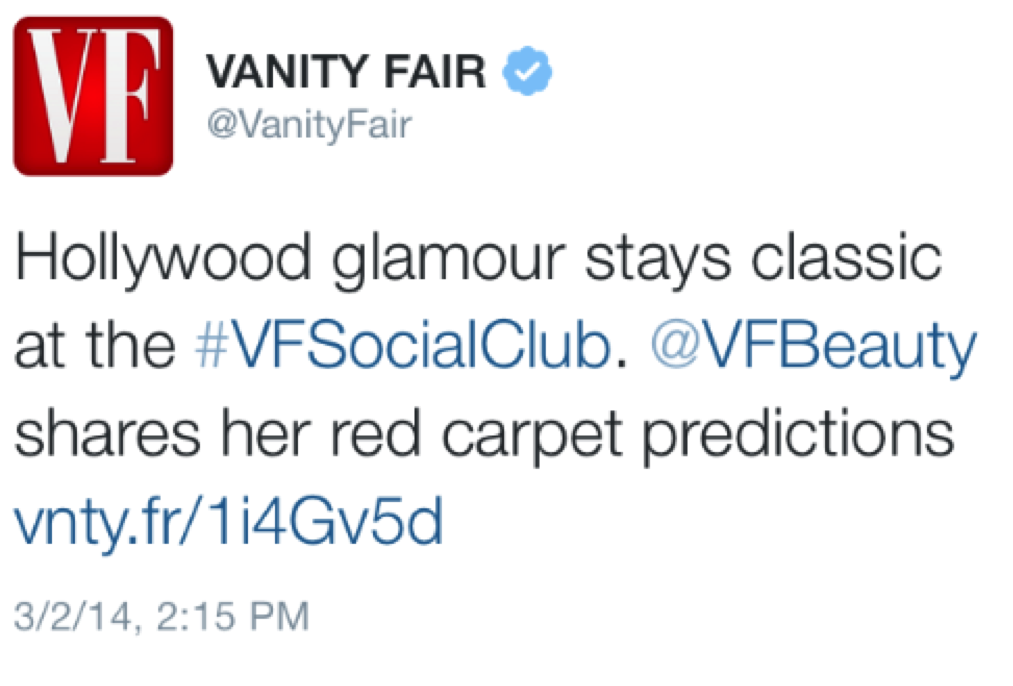 The powerful impact created when physical meets digital is unstoppable. We here at Neff see the trend taking off in the world of marketing over the next year and are excited to see what happens when brands truly embrace the social aspect of social media and their consumer's desire for authenticity.