Pinterest's Messages: More Than Just Pictures
As if Pinterest has not sparked enough conversation for creative social media already, they have now created their own messaging feature. Now, with over a fifth of American adults using Pinterest, the popular social media platform has made numerous additions to the site (Pew Research Center). Beginning last year, Pinterest allowed users to send pins to friends within their own networks. A few weeks ago users were sending over 2 million pins per day with no way to reply to the sender. That is where the Messages feature comes in!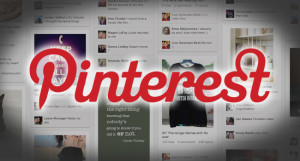 Much more than a quick hello, the new conversation feature allows users to create dialogue about a pin that interests both parties. Not only does the chat-like service have the potential to blow Twitter and Facebook messenger out of the water, it showcases Pinterest's evolution from public scrapbook to multi-faceted social network for sharing information publicly and privately.
The question, however, is why is Messages a great addition to Pinterest? Simple, because anything you can do with a pin, you can do within the messaging tool. This includes pinning on a board, sending to a friend(s), like it or drag from another site to your own message thread, all of which makes this the most advanced social media messaging tool yet. Available in both web and mobile forms, users can keep conversations going by sharing discoveries in real-time.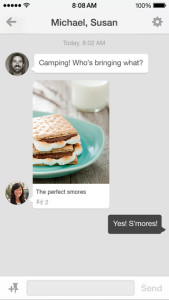 Pinterest's true goal of the Messages service is to empower the way people utilize the platform by not replacing the Pin Boards, but enhancing the platform as a whole. In addition to chatting with friends, Messages lets users move past the old email notifications to more productive, straightforward discussions for project planning. Traveling advice, cooking tips, networking, gift buying, trade tips, wedding planning, home buying and decorating are a few of the ways Messages can be utilized between groups of friends. Reinforced by group exchange, this easy communication leads to action, which increases Pinners' purchase intent.
There is no doubt Pinterest has grown rapidly over the past few years, but according to the Pew Research Center they are now more popular than Twitter.  With the additional Messages feature, Pinterest is challenging Facebook and Twitter to up their game even more and teaching the industry how a company can build communication within a platform by emphasizing utility instead of novelty.
The bottom line is everyone will be sharing discoveries, planning projects and swapping ideas on the best messaging tool to date. Watch out Facebook and Twitter, Pinterest is inspiring creativity and conversation for the masses.