Protecting Your Business from These Commonly Overlooked Social Media Risks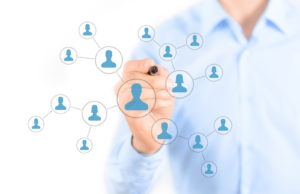 For most businesses, expanding their digital marketing by adopting social media is a must because of the technology-driven world we live in. Social media has quickly become one of the most popular avenues for brand promotion and has redefined the way businesses communicate with their clients and potential clients. But implementing a social media strategy can be a bigger deal than most companies even realize.
Social media can literally be the demise of a business if the risks involved are not managed properly. A branding company such as Neff Associates can help prevent reputation damage to your company. We'd like to start by sharing how you can protect your business from a few commonly overlooked social media risks.
When it comes to social media, there are two main types of risks involved: risk of a public relations disaster and risk of a compliance or regulatory issue.
Social media can take PR disasters to a whole new level, and not having a crisis management plan can be dangerous. There are case studies that prove the possibility of social media causing a PR crisis is not only possible, it's probable.
Perhaps one of the better-known examples of this instance is when Netflix saw its stock price fall more than 50 percent in just over a two-month span. The decrease in stock prices was all thanks to social media backlash from customers who were outraged over the video streaming company's announcement that the price of its service would increase by over 60 percent.
Netflix still hasn't fully recovered from being unprepared at the time, but much of the damage to the company's reputation could have been prevented if it had a crisis management plan in place beforehand.
Crisis management plans typically cover how to respond to customers and clients on social channels when a PR disaster is brewing. These plans should include what types of crisis are possible, what type of content will be used to respond, what type of tone should be used in the messaging, who will be involved in the response, and the timing around an appropriate response. This will help companies follow a clearly defined response path in the midst of a hectic situation.  Testing a crisis management plan with crisis simulations is also a wise move for any business.
Some companies have to follow very specific rules about how information is handled and dispersed. Financial, healthcare, and insurance industries are just a few examples of types of companies that deal with heavy regulation and have strict compliance standards.
Netflix is regulated by the SEC and also found itself with a compliance issue on its hands because of social media. The SEC sought legal action over whether or not a Facebook post by Netflix CEO Reed Hastings contained "material" investor information that must be disclosed in a regulatory filing or press release to meet public disclosure requirements.
Compliance and regulatory risks might be slightly different from industry to industry, but crisis prevention is equally as important across all fields and this can usually be done by creating clear policies that all company employees can understand and follow. Understanding the regulations that your business faces can help ensure that certain rules are followed and compliance issues are avoided.
Don't let the fear of these risks prevent your business from taking advantage the opportunities social media can present. These risks are real, but social media can be very rewarding to your company if it is managed well.