Radnor Township Police Gets Two Big Paws Up!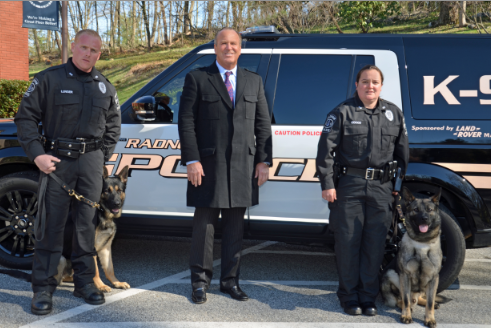 Radnor Township and Radnor Police are pleased to announce the official addition of their inaugural K-9 Police team. The dogs are important resources to the department but were not even an option until the community stepped in. Specifically, local business owner Michael Smyth of The Great Britains Automotive Group, who proudly sponsored the K-9 Unit, by providing a special Black Pack Edition Land Rover LR4. The 2014 LR4 is specially fitted and will be used by the department to transport the expertly trained K-9 duo, 'Rover' and 'Discovery.'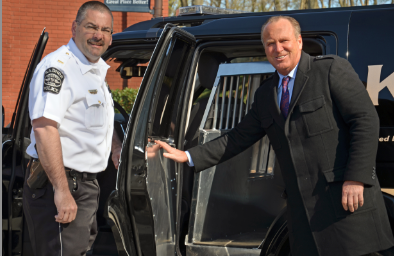 "The addition of the K-9 Unit will allow Radnor Police Department to maintain the highest level of safety and security for the community," says Chief William A. Colarulo, Radnor Police Department.
The dogs will specialize in protective bomb sweeps, searching for hidden suspects or missing persons, and are being trained to assist with investigating crimes such as burglaries and robberies. The Radnor K-9 Unit will provide state-of-the-art proactive police sweeps in several of the local colleges, schools, and small to large-scale community events. Rover and Discovery will graduate from training on the second week of June, fully certified for Patrol and Bomb detection duties, and Radnor Police and Radnor Township are celebrating with a formal ceremony on Wednesday, May 14th at 11:30am at Land Rover Jaguar of the Main Line.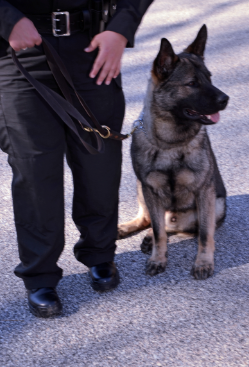 "We are extremely pleased to be able to have the opportunity to help Radnor Township continue to be one of the best communities in the US," says Michael Smyth. "Having Rover and Discovery on patrol in a Land Rover LR4 is very exciting and also consistent with the rich history of our brand "
Although the K-9 team can be deployed for many reasons, including the tracking of missing persons, criminal suspects and the detection of bombs and other explosive materials – the unit will still need regular training and yearly re-certifications. The Radnor Township, Radnor Police Department and The Great Britains Automotive Group are also looking to add another vehicle, in order to double the capabilities of K-9 unit. Donations to help the Radnor Police K-9 Fund can be made out to Radnor Police K-9 Fund and dropped off or mailed to: Radnor Police K-9 Fund, 301 Iven Avenue, Wayne PA, 19087.