Something Bottled, Something Blue
Spring is (finally) in the air, and wedding season isn't far behind. Whether you're getting hitched or attending the nuptials, why not think outside the box when it comes to gifting? From party favors to engagement presents to wedding-night revelry, Bluecoat American Dry Gin is the perfect spirit to complement the big day.
As the original American Dry Gin, Bluecoat is in a class by itself. All gins begin with juniper berries and Bluecoat is no exception. However, Bluecoat exclusively uses organic juniper berries, which transmit spicy, earthy notes, as opposed to the pungent pine-tree flavors of regular berries. A premium blend of organic American citrus peels and spices complements the rich juniper notes, giving Bluecoat its classic citrusy finish.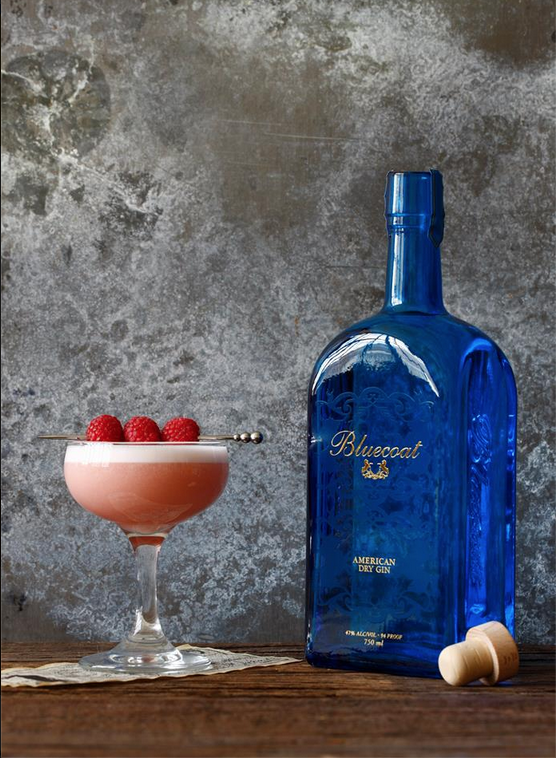 "From your signature cocktail to the perfect bridal party gift, Bluecoat Gin makes a great addition to your special event," says Andrew Auwerda, Founder of Philadelphia Distilling.
The fragrant botanicals in Bluecoat are a natural fit for spring soirees – a sparkling Bluecoat lemonade will enliven any bridal shower, while a cucumber Bluecoat punch adds buzz to a baby shower. Whether served neat, on the rocks or in a cocktail, Bluecoat's versatility gives it universal appeal.
Distilled in a custom, hand-hammered copper pot still, Bluecoat American Dry Gin represents the pinnacle of artisanal craft spirits. Bluecoat is available in its classic 750 mL bottle or 50mL minis; give the happy couple their something blue or a small token of appreciation to your family and friends.