Super Bowl XLVII: The Hits, Misses and Hashtags (Oh Yeah, and the Ravens Won)
Politics has the presidential election, sports has the Super Bowl and advertising has…well, the Super Bowl. And more appropriately, the day after the Super Bowl: The 24 hours after the last whistle where every commercial, casting and hashtag is scrutinized by advertising agencies coast to coast. The confetti has fallen and the good, the bad and the ugly have started to reveal themselves. As an ad agency, it is Neff Associates' duty to throw in our two cents and shed some light on the show at the Superdome! (See what we did there?)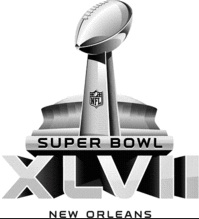 Of the 20.9 million Super Bowl-related tweets sent during the game, about 30% were about the commercials
GoDaddy.com led the way with total tweets with their "Who's Your GoDaddy?" spot, garnering 290,000 reactions on Twitter; however only 14% of those tweets were deemed "positive"
Conversely, Tide had the highest sentiment rating, with 86% of Twitter reactions to their "Montana Miracle Stain" ad being "positive"
Chrysler spent the most of any brand, estimated at $15.2 million, but had the highest Cost Per Follower and Cost Per Tweet ($14,000 CPF/ $179CPT)
Calvin Klein came in at 9th for total spend, but had the lowest Cost Per Follower and Cost Per Tweet ratios ($740 CPF/ $24 CPT)
Taco Bell scored in the top 3 in all Twitter criteria, (CPF, CPT, followers gained, sentiment) and their hashtag #LIVEMAS was used 2669 times
All information courtesy of Whispr Group, via Mashable.com. See all stats here: http://mashable.com/2013/02/04/super-bowl-twitter-numbers/
As far as our professional opinion as a branding agency:
Budweiser's "Brotherhood" commercial definitely had the biggest "Awww" factor, bringing a number of our female colleagues to tears. Also, kudos for casting the ideal "every-girls-type" actor for the lead role.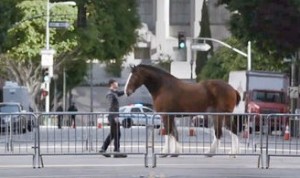 GoDaddy.com made the most noise on Twitter, but their Cost Per Follower came out to almost $7,000. This company pushes the envelope every year, but it is unclear as to whether being outrageous is part of their brand identity or they simply disregard their image when producing their commercials.
Taco Bell's "Viva Young" ad was unanimously decided as the funniest here at Neff. Old people, tattoos and tacos; somehow it just worked. Also, their Twitter ROI was the highest of any brand, proving there is more to being ridiculous than simply being ridiculous. (We're looking at you GoDaddy)
The NFL's "Leon Sandcastle" commercial was a big hit with our avid football fans; the casual fans, not so much
It was definitely cool to have a regional feel to the advertising blitz.In the later part of the game, there were ads from Gwynedd-Mercy College, Belfor Restoration, The New Jersey Lottery and a Century-21 commercial that was produced by a Philadelphia advertising agency.
And how can we forget the blackout! Oreo was the biggest winner here, tweeting this very timely photo (see below) just minutes after half the lights went out at the Superdome. The piece got 12,000 retweets, and all that without having to pay for another expensive commercial. Victory!