Thanksgiving Wine Pairings with Jill Weber
Tomorrow is Thanksgiving! As everyone is preparing the turkey and the sides galore, let Jill Weber, owner of Jet Wine Bar and Rex 1516, make the beverage selection for you! Jill provides her expert insight to get you the best wine pairing with every part of your meal.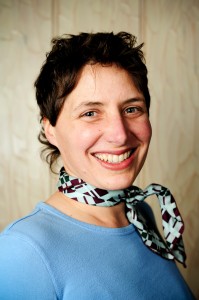 "If you are searching for a single wine to go with the whole meal – from cheese ball to pumpkin pie – then you really can't beat a lighter bodied, earthy, slightly fruity wine with softer tannins such as come from gamay. Gamay is the grape found in Beaujolais, whose wines are a bit more fruity and a bit less acidic than their Burgundian neighbor with its Pinot Noir.
But, since it is a celebration, why not have three wines!
Try a great sherry with appetizers and cheese and crackers – how about a bright, slightly apple-y, manzanilla?
As for the main meal, lots of wines would be good with turkey; the sides are the tricky part. Again, gamay/beaujolais would work with most. My mother's traditional bread-stuffing of sausage, sage, and celery is at home with an austrian red, and I love them all: St. Laurent, Blaufrankisch, Zweigelt. A chestnut stuffing – with all that great earthiness – works the same way and would be very happy with a wine from Italy's Piemonte, like Dolcetto.
If you are having mushrooms in any quantity, get a local wine from near Kennett Square – preferably Stargazers Vineyard's Dornfelder. Those vineyards close to the mushroom center-of-the-universe have palpable mushroom and umami characters.
Perhaps your family uses an oyster stuffing? Try a fun and classic Soave from northeastern Italy, or a more saline Assyrtiko from Greece.
What about pumpkin pie? Skip the whipped cream and pair it with a barrel-aged bourbon."
—Jill Weber