We're LIVE in 3,2,1…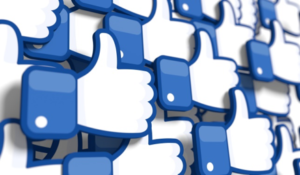 Social media is constantly advancing. Especially in the last few years, the tool has made great strides. Creators go above and beyond to come up with the latest and greatest additions to popular social media platforms. The most engaging new advancement is the live stream feature on both Facebook and Instagram. With this component, users can broadcast video, see how many viewers are tuning-in, and read viewer comments all in real time.
Since Facebook Live's launch in April 2016, the technology has changed the way brands can interact with their consumers. According to Social Media Today, people watch Facebook Live videos three times longer than pre-recorded videos. Not only will the video play in real time, but when the live stream ends, the video can still be reacted to and shared for more views and interactions. Facebook Live's website outlines tips on how to get the most of your live content. For example, write an intriguing description to capture your audience's attention and help them understand what your upcoming broadcast is about before streaming.
Instagram Live Stories premiered only seven months after Facebook Live, however the two possess different qualities. Unlike Facebook Live, Instagram Live Stories can only be seen during their recordings and cannot be shared, only liked and commented on while the broadcast is live. Instagram produced its live feature this way on purpose so users "can feel more comfortable sharing anything, anytime."
Being live creates urgency. The audience feels the need to pay attention because the content is happening in the moment. While live features are popular amongst media organizations broadcasting political, musical or sporting events, novice users are slowly but surely experimenting with live streaming on the palm-sized screen. To learn more about the power of social, connect with us today.