Where in the World is David Neff?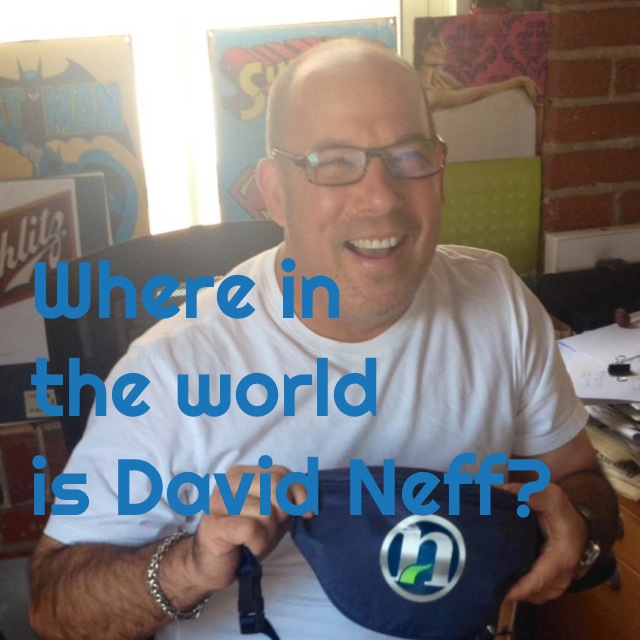 Have you seen our company Founder/President? David was last seen wearing his Neff branded fanny pack (compliments of his wonderful staff). There's no sign of any recent activity on his Opentable.com account and he hasn't been spotted at an Eagles game lately. Even our friends at Geno's, Del Frisco's, REX 1516 and Joe's Steaks + Soda Shop are all a bit worried that he hasn't stopped in for a meal in several weeks. This can only mean one thing. David Neff has  left the country.
Of course we are kidding because thanks to the power of wifi and e-mail we know David's whereabouts. But all we're going to tell you is that our boss and his lovely wife recently ventured across the world on the journey of a lifetime (they even brought us back some really awesome presents). Beginning tomorrow, we will post pictures from David and Jenine's adventures, and we challenge you to guess their locations. Bonus points go to those who can name the dish (in the native language) of the food photos.
Think you have what it takes to find David and Jenine Neff?