Why You Should Become Native to Native Advertising
Anyone that works in the business knows that the advertising world is an ever-changing industry. While print and out-of-home advertising always remain industry standards, new and innovative forms of advertising are on the rise. According to Business Insider, in 2016, 56% of advertising budgets were spent on native advertisements and are expected to grow to 74% by 2021. Native ads differentiate from regular ads because they blend into the digital marketing environment they are posted in.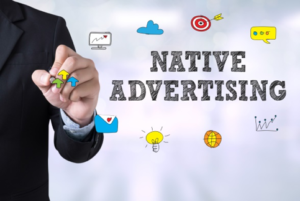 Native advertising is less aggressive than traditional advertising because it approaches consumers on a personal level rather than blatantly selling them a product or service. Through native advertising, brands have the opportunity to exhibit their personalities more organically compared to conventional advertisements.
Businesses can practice native advertising in a variety of ways, from a simple sponsored Facebook post, to a cooking tutorial using the brand's product as an ingredient. '#Relatable' is an ongoing trend in social media. If content is remotely relatable to users, they are more likely to interact with your brand's content, resulting in increased engagement and reach.
A major benefit of using native advertising is social media metrics. After an advertisement is posted, consumers can like, comment, tag friends and share the content. Neff Associates, as an agency, can subsequently give our client a measured amount of success specified to each post.
The number of ways that native advertising can be executed multiplies by the day. If you can create quality content while incorporating your brand, your advertising campaign will be recognized and rewarded.