A True David & Goliath Story
On April 28th 17 independent tire stores in the Delaware Valley held their grand opening event. The company, United Tire & Service is uniting in order to team-up against the big box retailers and national tire dealers. By joining forces, this group of tire dealers and auto repair facilities are able to offer the consumer the most competitive pricing on big name brands like Goodyear and Bridgestone – while still providing the high level of customer service expected from a local center. This comprehensive retail platform provides these independent dealers with a brand identity and the buying power to, not only survive in such a competitive marketplace but to also become leaders in it.
"We are now able to compete and win with every major national tire center chain," says Ken Sylvester, President of United Tire & Service, "without compromising our mission to not only meet our customers' expectations but to exceed them."
All locations will remain exactly the same – including the same store managers and ISE certified technicians – with the exception of a new branded identity and increased buying power.
It is estimated that six new independent tire centers will join the group by the end of 2014, with more to follow thereafter. Each store is dedicated to contributing to their local community's economic development and expects employment to increase across the network by over 10%. As a collective group, United Tire & Service will be ranked as the largest independent tire group in the region. In fact, they are the second largest tire group period, preceded only by the area's mega chain Pep Boys.
"We hope this real life David & Goliath story inspires other small business owners to hold their own against industry conglomerates," says Ken Sylvester.
United Tire & Services celebrated the 17-store launch with a grand opening and ribbon cutting event at The Main Line store in late April. As the brainchild of five independent tire dealers, that were formerly part of Goodyear Tire Centers and exclusively sold the multinational brand, the United Tire & Services network can now offer their customers every major tire brand and virtually every automotive service available.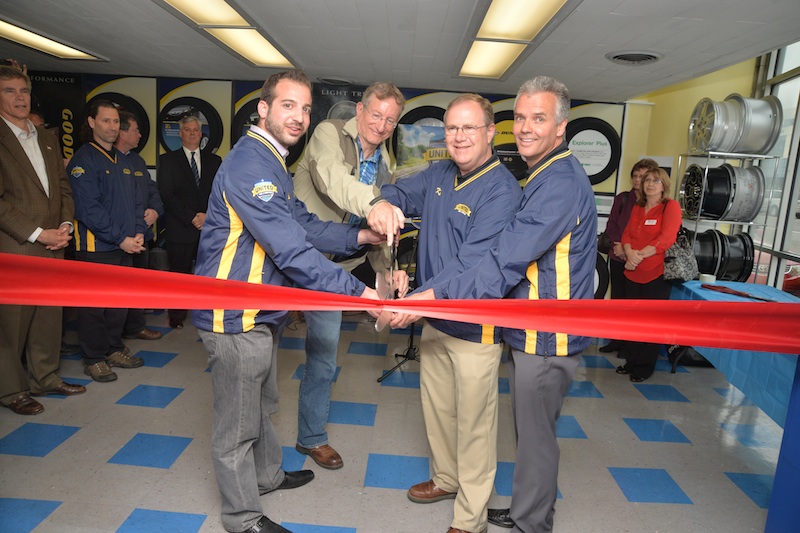 In honor of this exciting venture United Tire & Services made a donation of $5,000 as well as a percentage of proceeds from opening day sales to Mothers Against Drunk Driving (MADD), an organization very close to their hearts. MADD is the nation's largest nonprofit working to protect families from drunk driving and underage drinking. The donation was made in the name of Ian Mann, a mechanic who was tragically killed by a drunk driver.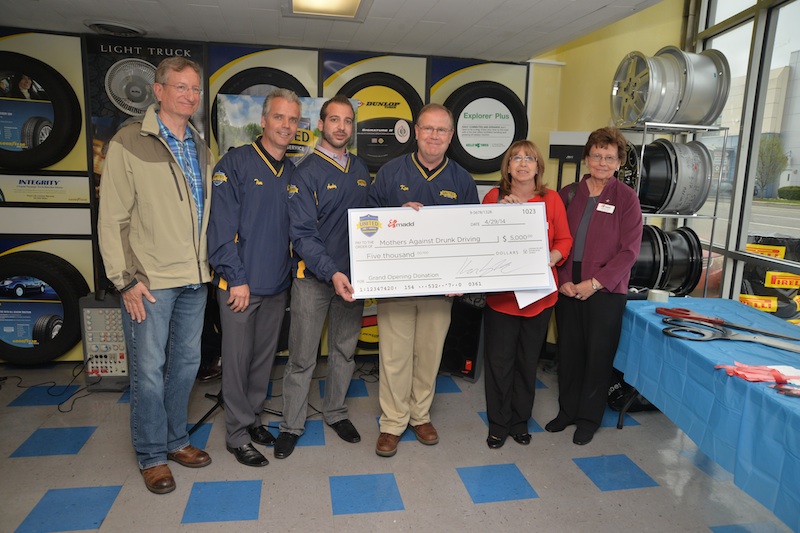 United Tire & Service now has 17 locations in the Delaware Valley with even more to come. Each facility offers the best and most competitively priced brand name tires and all aspects of automotive repairs including oil changes, tune-ups, tire balancing and more. For more information on United Tire & Service please visit www.unitedtire.com. And make sure to stay connected on Facebook.