Building a Social Media Crisis Management Plan for Your Business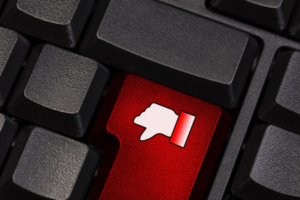 Do you remember when the Burger King Twitter page was hacked back in 2013? Or maybe when Secret Flying, a travel site that connects you to deals, tweeted they would pay for customers' flights if the Patriots won Super Bowl LI, only to go back on their word? How about more recently the backlash that Dove has received from its new ad released on Facebook that depicts an African American woman turning herself Caucasian to "get clean"? These are just 3 of the many examples that happen weekly, if not daily, with brand's missing the mark on their social media strategy.
As funny as some of the social media flubs that we see may be, they can pose a real danger to your brand's reputation. One wrong move, misquote, poor graphic, or misusage of a hashtag, and you can kiss your pristine reputation and sales goodbye. For branding companies, a flawless social media strategy that can address these problems is one of the many issues that keep them up at night.
That's where your social media crisis management plan comes into play. If this is your first time seeing those words, that's a problem. A social media crisis management plan is a plan of action put in place for your digital marketing and possibly your public relations team to address social media issues quickly, quietly, and efficiently.
To develop your own social media crisis management plan, here are the guidelines that many branding companies use:
Delegate
While social media typically ebbs and flows through the marketing department, there are certain instances where other departments need to get involved in the recovery of your brand. This can depend greatly on the offending issue or campaign. Create a team of people, one representative from each department, train them on the core message that your brand represents, and entrust them to handle it appropriately. The less hands on the mess, the better.
Document
This means two things. One, you should have the offending situation documented in full. This means, the offending campaign or issue, synopsis of the public response, your plan of action for responding, and your actual response. Additionally, this also means that you should have your crisis strategy for social media communication available for everyone internally to know in the event roles change.
Demonstrate
Creating an A Team is great. Documenting your strategy is equally a good idea. However, all of this means nothing if you don't know how to implement it. With this plan in mind, you want to make sure that your response to the issue is quick and thoroughly addresses the situation. Practice for different scenarios, run through it, the whole works.
While it's practically impossible to plan for every occasion, you want to make sure that your business has some form of a crisis management plan in place. You don't want to wind up like some of our favorite brands with a less than favorable reputation.