Duke & Winston Announces New Location In Center City
Philadelphia's favorite casual clothing line will soon be calling a 2,600 square foot Center City location home. With a focus on fabric quality, the perfect cut, detailed construction and ineffable style, Duke & Winston's new home at 1822 Chestnut Street is an exciting venture for the hometown brand, as well as the burgeoning Philadelphia retail scene.
"We outgrew our Northern Liberties location months ago!" states Duke & Winston Founder and President, Seun Olubodun. "This move was inevitable for the brand's continued success due to the need for a much larger space combined with Center City's highly desirable vibrant atmosphere and broad base of clientele."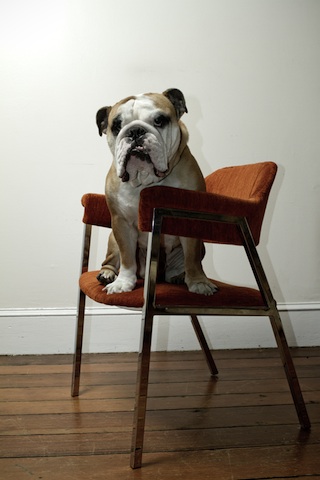 Founder and Designer Seun Olubodun and HRH the Duke, the English Bulldog mascot of the eponymous brand, will be setting up shop in their new digs with a soft opening on Wednesday, May 14th, just behind the launch of their 2014 Spring/Summer line. This season, the brand focuses its attention on t-shirt and tank styles locals know and love, as well as an expanded women's line. As always, the brand draws inspiration from Duke, who is the face and name of the company, but also historical elements combined with preppy and nautical themes. The new collection launches Wednesday, May 7th and can be shopped here, http://duke-winston.com/shop.htm.
Duke & Winston will celebrate the move with a formal Grand Opening event in June, please save the date of Wednesday, June 11th – more details are soon to come. For more information on Duke & Winston please visit the website, www.duke-winston.com or connect with us on facebook www.facebook.com/dukeandwinston and @DukeandWinston on Twitter and Instagram. The new Duke & Winston showroom is located at 1822 Chestnut Street and is open Monday through Thursday from 10 am to 7 pm, Friday and Saturday from 10 am to 9 pm and Sundays from 10 am to 5 pm.