Importance of Online Reputation Management
Living in the internet age has its perks: we are always connected, we can find things we are looking for, we can scout out reviews for things we want and get that second (or third, or fourth) opinion. While living in the internet age can be rewarding by giving us information super quickly, it can also be a little negative.
Whether you are a restaurant owner, photographer or a service provider, more likely than not, you have some online reviews that aren't so favorable. While we can wish all we want for those reviews to delete themselves, it's just not going to happen. Knowing that consumers are influenced about what they read online, those negative reviews could hurt your bottom line – or worse.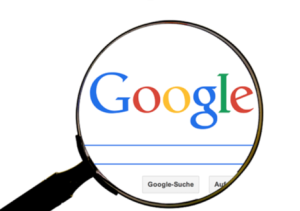 Not paying attention to those negative reviews can put you behind even more in terms of reputation. Your online reputation is extremely important and can impact your business immensely. Taking charge of what content you want users to see about your business is important and managing that information can be achieved through a few easy steps. First, use Google to see what things pop up from a search of your company's name. If you see things that are unfavorable, you have the potential of pushing them 'down' the ranking through a few tactics.
Typically, you can use branding services from marketing agencies that can guide you to the way of pushing bad things down. Take for instance social profiles: establishing social media profiles can help bump down the negative aspects you don't like seeing on the search results. Another tactic to improve negative things about your company is to directly address them. For example, if your restaurant receives a negative customer review, respond to the unhappy customer through sites like Yelp. Although the negative review will still appear, your positive reply will be noticed publicly.
While there are many other strategies in keeping your online reputation positive, it's best to leave the management of your online brand to the professionals.