Marketing Tips: Super Bowl 50 Roundup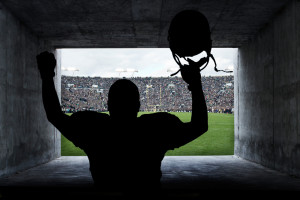 Whether you were rooting for the Denver Broncos or Carolina Panthers during Super Bowl 50, one thing was for sure, it was the third most-watched broadcast in the history of US television! While the highlight of the show for some was the actual football game, there were plenty of people only tuning in to watch the notoriously entertaining advertisements. In fact, the average price for those thirty-second commercials was $5 million each, which was approximately $500,000 more than last year.
Although it is a hefty price to pay, having the potential to reach an average of 111.9 million TV viewers easily justifies the cost. However, in order to capitalize on reaching all those viewers, it's vital to make your ad count. With that said, let's take a look at some of the most impressionable Super Bowl 50 ads and see what made them so memorable.
Doritos Unusual Hilarity
Of all the advertisements that played during the Super Bowl, Doritos may have scored more than either team playing football in the game with their ultrasound commercial. In case you missed it, an expecting mother was having an ultrasound while her significant other was munching on Doritos in the room. As he waved around a chip, the ultrasound monitor showed the baby following the chip's direction leaving viewers with the idea that the baby was eager to be born, chasing the Dorito out of the womb. While some viewers were slightly appalled by the concept, the commercial worked because it was both funny and controversial, generating a lot of buzz for the brand.
Heinz's Wiener Dogs
Wiener dogs, formally known as the Dachshund breed, are cute little canines with short stumpy legs and long bodies. These little pups have an incredible cuteness factor and was one of the reasons why Heinz's decided to craft a commercial around them! With that said, they had a stampede of wiener dogs wearing hotdog bun outfits running towards actors wearing ketchup and mustard costumes. This commercial was an instant hit because Heinz's played up the cuteness factor that all viewers love to see. They didn't have to spend time creating a dialog or plot because they relied on the visual and emotional satisfaction of the little dogs running.
First Date In A Hyundai
Hyundai deserves a shout-out for crafting their light-hearted commercial starring well-known actor and comedian, Kevin Hart. Hart portrayed a father who allowed his daughter go out on a date, but there was a catch – the date needed to take Hart's Hyundai out for the date because Hart could keep a close eye on them with its techy features. Hyundai used humor to highlight the advanced technology features of the car and made it relatable to many parents.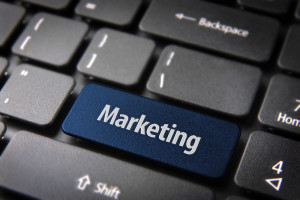 While there were plenty of other ads that played during the Super Bowl, there is one common aspect found in just about all of them: humor. Humor can make a positive impact on almost any brand because just about everyone can relate to something funny. It makes them feel good, makes them laugh, makes them smile and makes an impression. Connecting with an audience on an emotional level can be extremely valuable and there are clever ways to incorporate this type of marketing strategy for your brand. If you want to take your brand to a new level and get people talking, let one of the best marketing agencies in Philadelphia, Neff Associates, help you!