Neff's Best of the Shore
It's no secret that Neff staffers love going "down the shore" in the summertime.
Check out these top restaurant picks from the seasoned beachgoers at Neff Associates: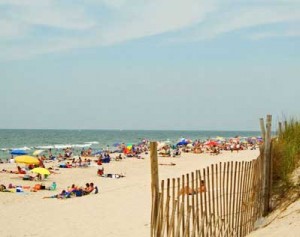 Avalon:
 Make your way to 
Avalon Seafood 
for the yummiest crab cakes – their take 'n bake option will impress even the most discerning guest.
Stone Harbor:
 The sandwiches at
Yvette's Cafe
 are made from locally sourced ingredients and the french brie sandwich with fresh strawberries and Asian pear is the perfect summer lunch.
Margate:
 We can't get enough of 
Steve & Cookie's
, we love the roasted clams and the Leidy's double-cut stuffed pork chop.
Ventnor: The chicken cheesesteak omelette at Anette's Restaurant is the perfect pick-me-up after a night of…
Sea Isle City: 
Don't miss the clams in garlic butter sauce and whole Maine lobster special at 
Mike's Seafood
. Mike's is BYO
and
they let you get a head start on your beverages while waiting in line.
Long Beach Island:
 The dinner options at 
Daddy O
 are a great escape from the normal beach town fare. Try the Barnegat Light sea scallops or the chili-soy glazed mahi mahi.
Cape May: 
The outside raw bar at 
The Lobster House
 is the perfect place to post up on a warm summer afternoon or night. Insider tip: Pitchers of Yuengling are only $10!
Atlantic City:
 Visit
Il Mulino
 at the Taj Mahal for true Italian fare. The braised veal in rich tomato sauce is just like Nonna makes it… but better!