The Effectiveness of Using Polls on Social Media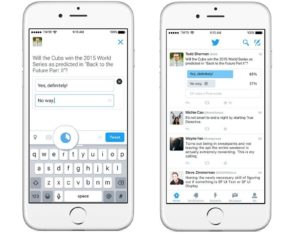 Social media has become an important tool for companies when it comes to marketing their brand and gaining new customers. A popular feature across all social media sites is the ability to post polls to the public. These polls can ask anything you want them to, including offering customized feedback instead of choosing an A, B, or C answer.
Free Feedback
Any Philadelphia Marketing Company out there would love to receive feedback on products and services for free. Well, that's now possible with social media polls. If your company recently launched a new service, create a poll asking for feedback and wait for the responses to roll in from your followers.
Generate Content
A big advantage of using social media polls is the content they generate. When your company publishes an article it only happens once. But, when your company creates a poll it publishes twice. The first is the poll itself and the second publication shares the results of the poll. No article offers that.
Increase Traffic
Not only does your Philadelphia Marketing Company get two pieces of content from one poll, but it can also acquire increased traffic to the company blog. It's possible that your blog receives a 20 percent increase in traffic due to a simple social media poll. Research shows that 20 percent of readers will vote in a poll and 15 percent of them will share the poll. This can result in a 2 to 3 percent share rate for the page.
Understand Customers
A live poll on social media helps companies understand their customers. You will receive instant feedback from your customers, which can lead to having a better understanding of what it is they crave from your company. This can help you develop stronger marketing campaigns in the future.
Contact Neff Associates to discuss your company's social media marketing campaigns.