Ways To Advertise Offline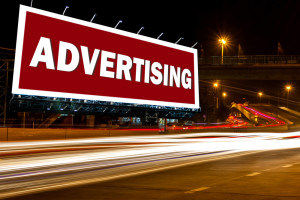 Ever since the dawn of the Internet, online advertisements have become a marketing staple for practically every business because it is a relatively inexpensive way to promote a brand and in turn sell a product/service. Some businesses even forego other methods of advertising, as they believe online channels are just as effective and beneficial alone. In fact, Internet advertising revenues surpassed those of cable TV in 2011, and in 2014, Internet advertising revenue totaled $49.5 billion!
However, it really comes down to how well a business utilizes all advertising platforms because the goal is to make the biggest impact for the greatest return. While Internet advertising is a beneficial medium, businesses need to invest in other platforms to boost their awareness both online and off. With that said, Neff Associates, one of the largest ad agencies in Philadelphia, wants to share some ways you can advertise your business offline. While they may seem somewhat traditional, these advertising vehicles can increase revenue by reaching unconnected consumers.
Radio
While we live in a time where some people prefer to listen to CDs or stream music from their smartphones, many potential customers still listen to traditional radio while commuting in the car, exercising or just relaxing. In fact, AM/FM radio reaches 59% of the population on a daily basis according to Statista. The cost of radio commercials do vary depending on the region you are trying to target, but depending on the station ratings and time of day, you could air a commercial at prices that are comparable to an Internet advertising.
Billboards
According to AAA, the average American drives 30 miles per day with an average duration of 46 minutes. Drivers and passengers spend a considerable amount of time in the car. The same principals apply to those who are riding public transportation. With that in mind, savvy business owners capitalize on their commute boredom by placing advertisements along the road. Additionally, 71% of drivers "often look at the messages on roadside billboards" and 37% report looking at an outdoor advertisement each or most of the time they pass one. While the idea of advertising on a billboard is decades old, it's still a simple and effective way to promote a business because the message will be visible to hundreds or even thousands of people every day.
Television
Did you know television reaches 81% of the population on a daily basis and advertising revenue will grow to $81 billion by 2019? Television advertising reaches a broader demographic audience and reaches a larger number of people on a national level much quicker when compared to other advertising platforms. With that said, your business should look into the idea of placing a television ad because it builds awareness and interest faster than other methods. While it tends to be more costly (depending on market), it has a greater potential of attracting new customers and typically has higher conversion rates.
Event Sponsorship
Many organizations, from nonprofits to major professional sporting teams, look for businesses to offset some of their event costs. In exchange for a sponsorship donation, the event organizers will generally display a banner or some other kind of advertisement to promote that business as a way to pay tribute to their donation. When your business sponsors a big event, your visibility and awareness will increase. But, sponsoring an event through a donation isn't the only way a business can benefit from such an opportunity. You could also volunteer as a speaker and gain some awareness with an audience in that aspect. By sponsoring an event or speaking to an audience, you have the potential of getting your business name out in front of new customers.
Promotional Items
People love getting free items and if your business gives away inexpensive freebies that are branded with your company logo and name, you have the ability to get your image out there to the masses. Some inexpensive freebies include t-shirts, pens, mouse pads, canvas bags, decals and to-go coffee cups. While things could get pricy when you order large quantities, business-supply companies often will deeply discount bulk orders for promotional items, so be sure to research those retailers for the cheapest price.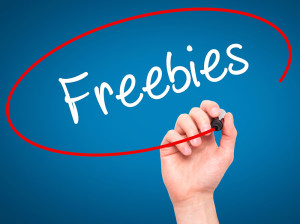 Once you get the freebies, you can start strategizing where you'll hand them out. If you are working a booth at a tradeshow or business expo, capitalize on the opportunity to give out the branded freebies to everyone who stops by. If you're sponsoring an event, pass out the freebies to further promote your brand. Additionally, consider handing out branded pens to every customer who stops in your store because it'll serve as a reminder every time they use that pen! This form of advertising has the potential of getting in the hands of tons of future customers and what better way to advertise offline than handing out freebies?
While online advertising does prove to be successful, business owners need to remember the above offline platforms because it comes down to integrating every medium to see the most benefit.