WOODLAND VILLAGE IN LINDENWOLD NEW JERSEY COMPLETES RENOVATIONS AND UPGRADES
A limited partnership led by locally based real estate investor Philip Balderston, has announced the completion of phase one of its newest garden apartment project, Woodland Village. The 546 newly renovated community style units are located in Lindenwold, New Jersey and are ideal for couples, singles and families. Woodland Village boasts affordable one and two bedroom homes, complete with impressive upgrades that make each residence a one-of-a-kind.
Rents start at $695 per month for a single bedroom home (1 B/R, 1 full bath, approximately 670 sq. feet) and $825 per month for a two bedroom home (2 B/R, 1 full bath, approximately 829 sq. ft). Woodland Village lies on 28.4 acres of dense wooded land in a picturesque environment. Each apartment has been carefully renovated with significant upgrades, including brand new kitchens with new appliances, premium countertops and contemporary fixtures, along with a fully remodeled bathroom with new tile flooring and fixtures.  All homes have been freshly painted with new flooring installed throughout and ample closets for maximum storage. Residences also include central heating and in-unit cooling systems.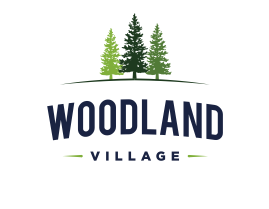 "This asset has been on our radar for a long time," says Philip Balderston. "We knew that between the beautiful landscape and our comprehensive rehabilitation plan, we would be able to create something truly spectacular for an affordable price and deliver great value to potential renters."
Woodland Village is conveniently located in close proximity to public transportation, an excellent school district, and is easily accessible to Philadelphia. The amenities gives residents a fantastic way to enjoy time with family and relax outdoors; from the nearby shopping, to the picnic area next to the creek that runs throughout the entire, beautifully landscaped property.
Woodland Village is located at 401 E. Gibbsboro Rd. in Lindenwold, New Jersey. For more information, please visit www.woodland-village.com. Interested renters should contact the property directly by calling (856) 784-1010.