How Closed Businesses Can Use Social Media to Drive Online Business
So your brick and mortar business was closed due to COVID-19… now what? Although it seems like an incredibly scary time — and it is — there are still ways to stay afloat digitally. One of your strongest business tools is right in your back pocket and can be done from the couch, social media. Let's review some basic ways to use social media to drive online business.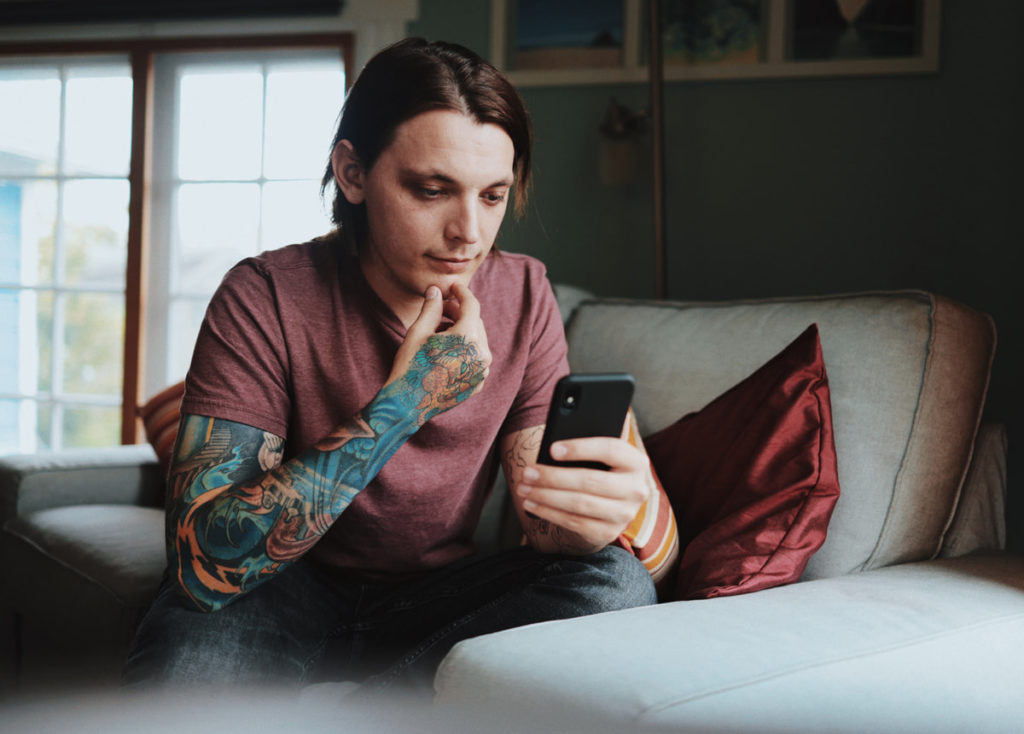 How to Use Social Media to Drive Online Business
There are a few important ways social media can help you and your business stay afloat during these trying times. The key is building and maintaining a positive relationship with your audience. Your social media platforms can be an entry point to conducting online sales. Whether it's gift cards or products, the more your audience connects with you on a personal level, the higher the chance they will make a purchase with you during these tough times.
Chances are they're struggling as well, so even if they can't make a purchase with you, a loyal customer or fan will do their best to share your content, write reviews, and help spread the word. As they say, build your tribe, love them hard. (Or something like that…) No matter how it goes, the more you love your following, the higher the chance of them loving you back.
Commit time to your social media presence.
We know. Although you are not in your store or restaurant, you are busy. You are making legal calls to figure out how to pay your workers. You're running through your books. We get it. But, it's very important to set aside time to focus on social media. Right now, that's all your customers have to connect with you. This is your time to show your regulars you're still thinking about them and their needs. To make it easier, schedule 1-2 hours per day to focus on creating and posting content.
Announce how you are still serving your customers.
If possible, set up online ordering, delivery, video conference appointments, etc. Any type of business you can still do, try to make it happen. Your customers will appreciate you going the extra effort to serve them. It's important to emphasize safety and compliance with government standards here. Let them know that you're here for them, and will continue to be, as long as it's allowed.
Drive your customers to your website.
If your online orders, services, etc. are funneled through your website, don't feel ashamed to lead them that way. Typically, it's better to be less sales-focused on social media and more relationship-focused, but people understand right now. Reminding your customers to visit your website is important for not only sales, but also SEO, which is crucial in maintaining a business digitally.
Engage with your audience.
This is where it gets fun. While you should always keep a professional manner, now is the time to emotionally connect with your audience. They're also going through hard times right now, so why not talk about it together. The main goal with customer engagement is staying top of mind with them. When life returns to normal and we're allowed back out in the world, you want to be the first business they visit. There are numerous ways to engage an audience:
Post a selfie with a personal message. Your face will be a better connector than any photo of a dish, product, graphic, etc. Note – Selfies and personal messages are always a little risky. Be sure the image is tasteful, authentic, and appropriate. Keep your message short but thoughtful. Pay attention to anything that could be read as insensitive, tone-deaf, offensive, or inappropriate. Read it as your worst critic would and have a trusted peer read it over as well.


Introduce your staff. Similarly to posting your own selfie, customers like to get to know your whole business. Maybe there is a specific waiter or technician they always have, but don't spark up conversation. This is your chance to personally introduce your staff to the world.


Create an interactive experience. Host a Q&A. Publish a poll. This is your time for your audience to get to know you and your skillset. This is also a great time for you to get to know your audience better. You'll learn what content they like to see and what they don't. This will increase engagement and keep you visible to your audience. Stay top of mind as other businesses increase their interactive experiences and gain visibility through the algorithm as well.


Create informational videos. Whether it's a cooking class, exercise sessions, or mini fashion shows, chances are your audience is bored and will welcome a new experience with open arms. Along with helping your visibility in the algorithm, this will also position you as a leader in that skill. If you're a well-known Italian restaurant, chances are your audience would love your secret to perfecting a homemade carbonara.


Share behind the scenes looks. Take this opportunity to share more "behind-the-scenes" from your restaurant or store that you might normally not have time to post. Give them a tour of what goes into your day-to-day life. The more they know, the more they appreciate.
Drum up new reviews.
A lot of people want to help their local small businesses, but don't have the financial means to do so. Share that a review on Google or Yelp would be a huge help. This is a harmless, free way they can help you build. The better reviews you have, the higher you rank in search engines. The higher you rank in search engines, the more traffic you get to your website. This is a great way to build new customers during this time.
Boost content to a targeted audience.
One of the beautiful things about using social media advertising is that you get to decide how much you spend. You're tight on money… you probably don't have thousands of dollars to put up a new billboard. Guess what, that's ok, that's actually ideal right now. People are at home on their phones, you want your advertising dollars to be going digital. Whether you invest $20 or $100, boosted social media posts will help you target a whole new audience you may not have been previously reaching.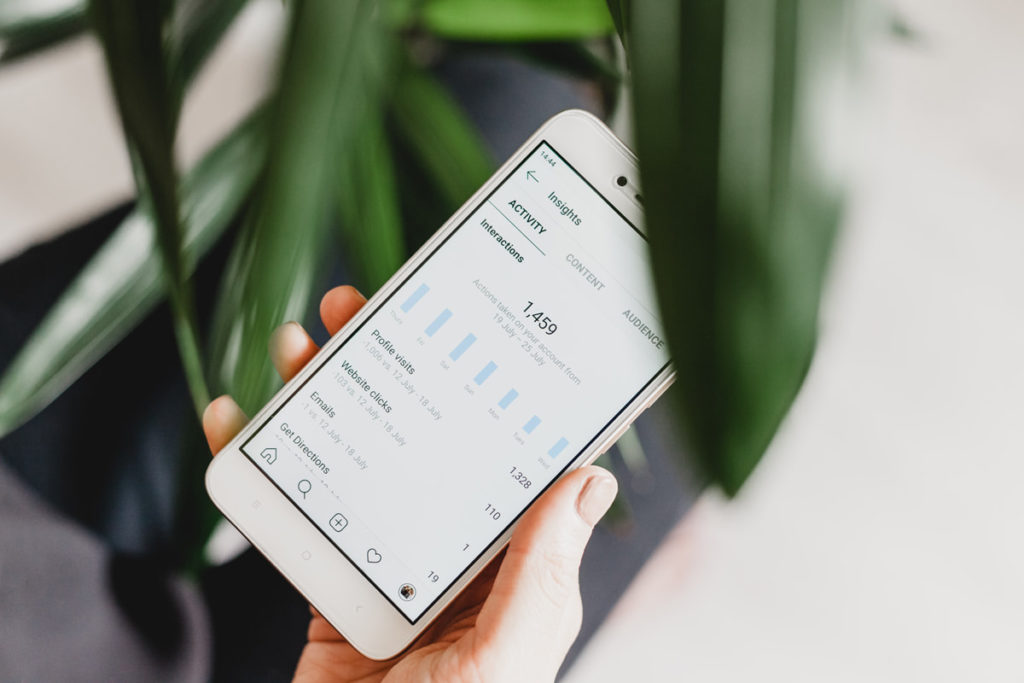 In conclusion — How to use social media to drive online business
Commit valuable time

Schedule 1-2 hours a day to commit to social media. This will help you maintain a regular posting frequency with valuable content.

Deliver services you still can.

Although it won't be in person, you may still have the opportunity to deliver services to your customers. Whether you can offer takeout or sell your products online, use this time to transfer to a fully digital experience.

Drive customers to your website.

Whether you typically use social media to drive leads to your website or not, now is the time to do it. People are understanding and it will boost your SEO.

Engage with your audience.

Learn what they want. Learn who they are. Teach them who you are and what you do. Hosting interactive experiences and posting informational content will help establish you as a thought leader and help create a personal connection.

Encourage new reviews.

Most people are looking for financially friendly ways to support small businesses. Reviews boost your SEO and website traffic, which lead to new business.

Boost content.

Boosting social media content is the most budget friendly, effective way to spend advertising dollars today. We're breaking screen-time records around the world while we're all stuck at home. You'll have more eyes than ever on your social media posts.
We understand maintaining a social media account takes considerable time and energy. If you find yourself overwhelmed by everything else happening right now, a partnership with a trusted third party like Neff can alleviate the stress and pressure to be on top of it every day. Our social media team is well versed in managing all social accounts for our clients, such as Geno's Steaks and Tuna Bar.