Why Digital Marketing is Relevant During the Global Pandemic
Your business is your lifeline. And the ability to run it normally was just unexpectedly taken from you during the global pandemic. While brick and mortar stores are being shut down to help enforce social distancing, owners are finding ways to take their business online. During this stressful time, it's more important than ever to utilize the cost-effective advertising approach of digital marketing. We'll explain why digital marketing is relevant during the global pandemic.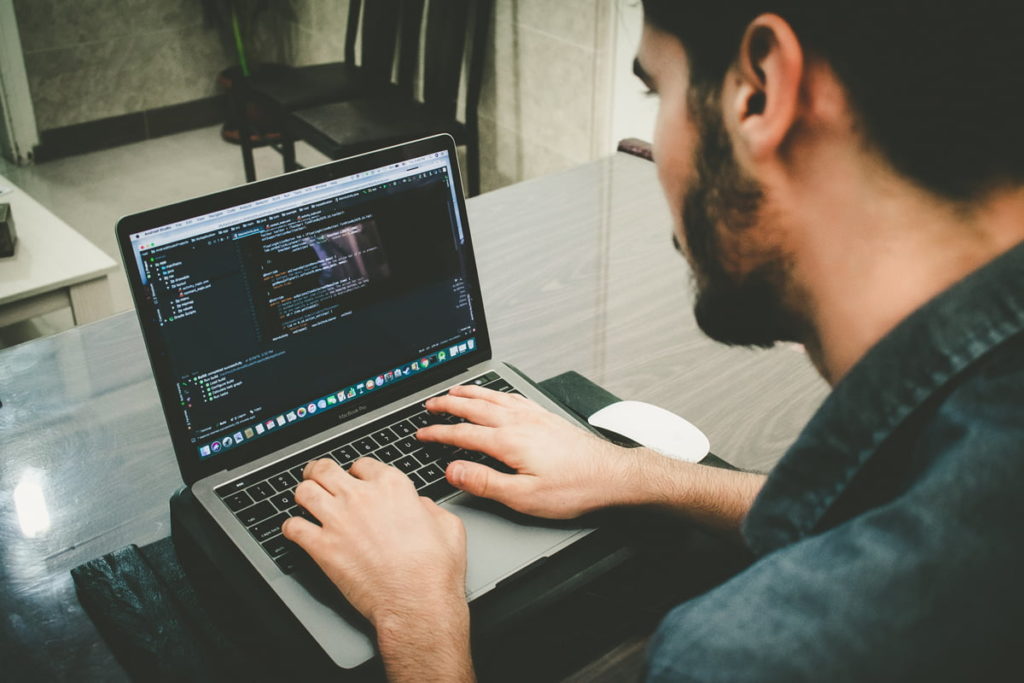 Now more than ever, your customers are online.
Every year, the amount of online users increases. With the recent global pandemic, millions of people are self-isolating at home. This increase in free time is driving the use of the internet to record heights. In this "U.S. streaming sites seeing coronavirus bumps in traffic" chart, we see evidence of online use spiking by millions of users in March 2020. For most, the internet is the only connection to the outside world. Users are communicating with coworkers online. They're also spending more time on social media and having virtual happy hours, game nights, etc.
Digital advertising gets a lot of attention, but now more than ever. It's important to craft a thoughtful message that stands out from the crowd. Think about what you are saying and how you are saying it. Your voice and tone play an important role in capturing the attention of the user. Are you being sympathetic? Straightforward? Are you addressing the current issues or are you sticking with normal messaging? Your wording is key and will serve as the first impression of your brand to most.
Benefits of digital marketing
There are many benefits to digital marketing. One of the largest benefits is the wide range of audience you're able to attract and the ability to have complete control of targeting within that range. With online advertising, you're not limited by the route people take to work every day or their preference in newspaper. Online advertising reaches an enormous audience in a very cost-effective way. Below is an outline of the benefits that make digital marketing relevant during this global pandemic.
Complete Control of Targeting
There are different ways to target a specific audience – geo-targeting, social targeting, etc. One of the biggest benefits of targeting is that you can craft unique campaigns to different targeted audiences. You may need to advertise your residential services to a select group of people and your corporate services to another. With targeted ads, you can direct the correct message at the correct audience. Therefore, you don't waste any money.
Cost Effective
A well planned and targeted digital marketing campaign will reach a large, targeted audience without the big spend. Digital marketing campaigns are as inexpensive or expensive as you want them to be.
Global Reach
Using the internet for marketing allows you to find new markets in different regions of the world. Your campaign can have a hyper local reach at the same time as a global reach. This doesn't cost a fortune and has the potential to expand your business. Social also allows users to share your audience. This extends your reach and stretches your dollars.
Measurable Results
You won't wonder how many people drove by your billboard last week. Web analytics tell you exactly how many people saw your ad and how many clicked on it. It also tells you how many leads were converted and how the users interacted with your ad.
Improved Conversion
The beauty of digital ads is click-through. Your audience doesn't need to remember a phone number or a URL. They see a product or service that interests them, they click on it, and they're already at your site. You don't have to rely on their memory to get them to your site.
Forms of Digital Marketing
SEO. SEO is a digital marketing method with various benefits. Using relevant keywords and an optimized website, your digital reach can expand to a larger audience. You'll also reach a more targeted audience, which increases conversions.
Pay-per-click. Pay-per-click is a method of online advertising where you pay a fee each time one of your ads is clicked. In short, you're "buying" site visits rather than "earning" them organically. One of the most popular forms of PPC is search engine advertising. When you set up a search engine campaign, you're bidding for an ad placement at the top of Google when a user searches a specified keyword.
Display Ads. Display ads are text, image, or video-based ads that appear on websites. These websites are part of a greater "Display Network" involved with either Google or a third-party network such as Division D. These ads encourage the user to click through to your website. Display ads are often used in retargeting campaigns. Retargeting campaigns are when a user has already visited your site but has not completed a goal (form fill out, call, etc.) Google serves that user your ad to remind them to revisit your site.
Social Media. Your audience is on social media. You can use social media to build brand awareness or you can push social media ads out to a wider audience. Using social media to drive online business is one of your most cost-effective marketing tools right now. One of the largest benefits of social media advertising is that you control the cost. You can set your budget as little or high as you're able to right now.
Conclusions
While normally we suggest implementing an integrated strategy, the world is just not the same today as it was at the start of 2020. In the current market, digital marketing is the most cost-effective way to reach a high volume of people. If you're unsure how to launch a digital marketing campaign, the media strategy team at Neff can take care of it for you. Our media strategy consists of media buying recommendations, online advertising, strategic ad placement, market research, consumer research, integrated media plans, campaign optimization, and competitive reports. We've successfully launched advertising campaigns for many of our clients such as Oliver Heating and Cooling, 21CCCS, and DNB First.