Joe's Steaks + Soda Shop Adds Second Location
On May 6, 2014 Joe's Steaks + Soda Shop announced its expansion to a second location in the burgeoning Fishtown neighborhood. The restaurant officially rebranded from Chink's Steaks a year ago, laying down the foundation for this successful expansion to one of Philadelphia's most desirable locations. Joe's Steaks + Soda Shop is set for a late summer/early fall opening at the intersection of Frankford and Girard in the long vacant space of the former New Acropolis diner.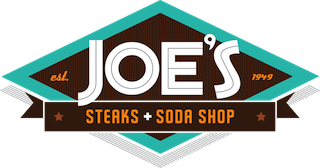 "I could not be more excited about opening in Fishtown," said Joe Groh. "It's been a big year for the restaurant – from the name change to new menu items – I wish we could open the doors tomorrow!"
The original location on Torresdale Avenue, which has been cooking each cheesesteak to order and handcrafting sodas, milkshakes and egg creams since 1949, will remain open! It will most likely be closed on Monday's and Tuesday's, allowing Joe the freedom to split his time between both restaurants. Extended hours at the new location will be added to cater to the area's late-night crowd.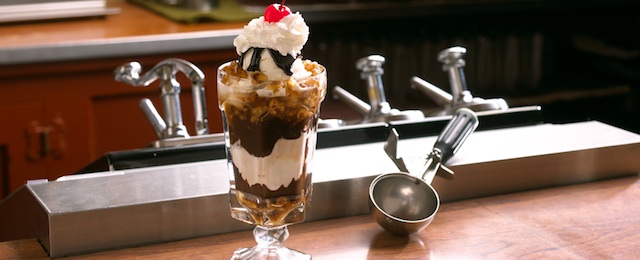 "This move was inevitable for the continued success of the restaurant," added Groh. "We're hoping that the larger space and vibrant location will create a whole new generation of Joe's lovers."
The new location will feature all of the menu items regulars know and love while introducing an expanded pickle and pepper bar. The space will have room for 50-60 guests who will be served tableside. The restaurant will also boast a custom grill in the front window, paying homage to the restaurant's roots.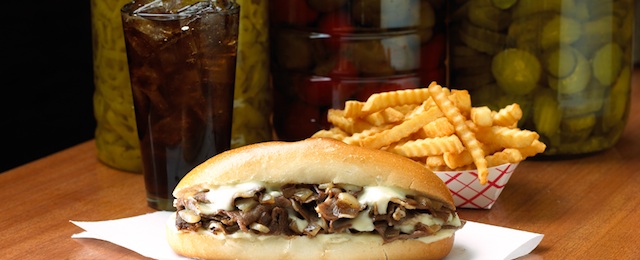 Joe's Steaks + Soda Shop has been consistently revered as one of Philadelphia's top cheesesteaks by the likes of Craig LaBan (in 2002), Philadelphia Magazine, City Paper, and more. Joe's Steaks + Soda Shop is also the only cheesesteak restaurant ranked in YELP's top ten Philadelphia restaurants, sandwiched right between Morimoto and Amada.
Joe's Steaks + Soda Shop at 6030 Torresdale Ave is open for business 10:30 am through 8:00pm, 7 days a week. In addition to their cheesesteak menu Joe's Steaks + Soda Shop also proudly serves burgers, hot dogs, hot sausage sandwiches, specialty and traditional milkshakes, sundaes, floats, egg creams, house-made soda's and homemade cupcakes. For more information please visit www.joessteaks.com or follow us on social media!