How do you know when it's the right time for a brand refresh?
A brand refresh involves understanding the problems and strengths of the existing brand and analyzing how to fix them. Many businesses may not need to start from the ground up, with a complete rebrand. A brand refresh updates your system, rather than totally rebuilding it. The process leverages the existing successful elements and tweaks pieces that aren't working.
Not sure if your brand needs a refresh? We encourage prospective clients to engage in a brand analysis to find out. As a creative marketing agency, the brand analysis is just one of the services that we offer at Neff. We use the analysis to research the current brand before beginning a refresh to decide if it is necessary. The analysis considers how the brand will function throughout an integrated marketing strategy. It helps us determine how you can benefit from a refresh.
What is a brand analysis?
In a brand analysis, we review everything from messaging, to social media, to logos and marketing materials. To begin, we seek to understand the brand's growth over time. To do this, we collect research on how the brand is perceived.
The brand analysis process can be quite extensive to uncover actionable insights. Remember, an effective design process always begins with research. Some examples of questions we seek to answer may include:
Is the current marketing strategy successful, and how do the creative assets support it?
Is the brand built on strong foundational principles?
Do visual applications align with the messaging?
Is your website functional as an extension of the brand?
How does the audience perceive the current brand?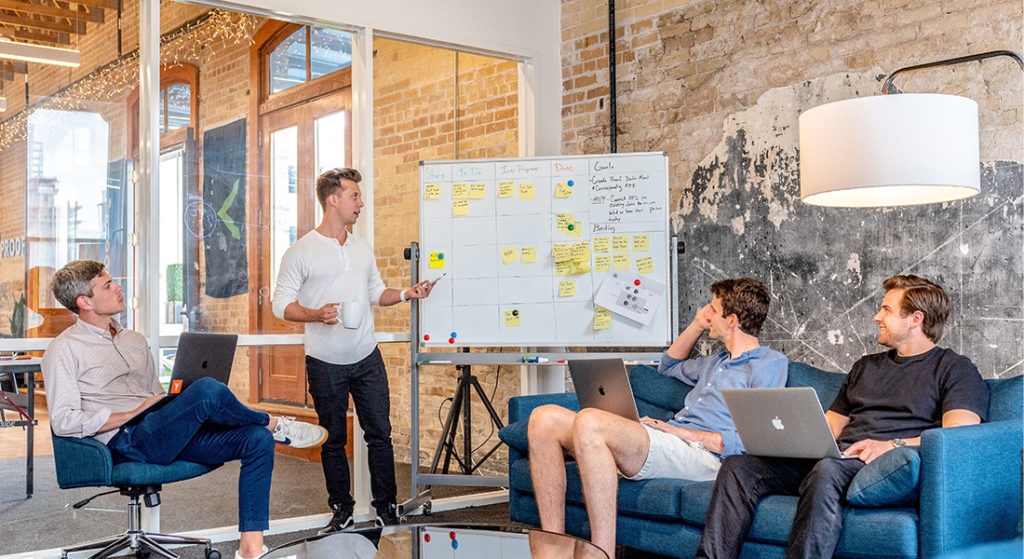 Why is foundational messaging crucial to your brand refresh?
Your brand messaging begins with a purpose, values, and mission. Before designing, we make sure these are clearly defined and speak effectively to your target audience. Brand strategy is a critical step to justify any decisions made later in the refresh process.
What's in an identity system?
Looking at the big picture, your identity system is a visual representation of who you are. Your messaging works hand in hand with these visuals to represent your brand. You need a logo that stands out and stands for you. Your logo also has to be responsive, with versions for different applications that will be able to read at small and large sizes.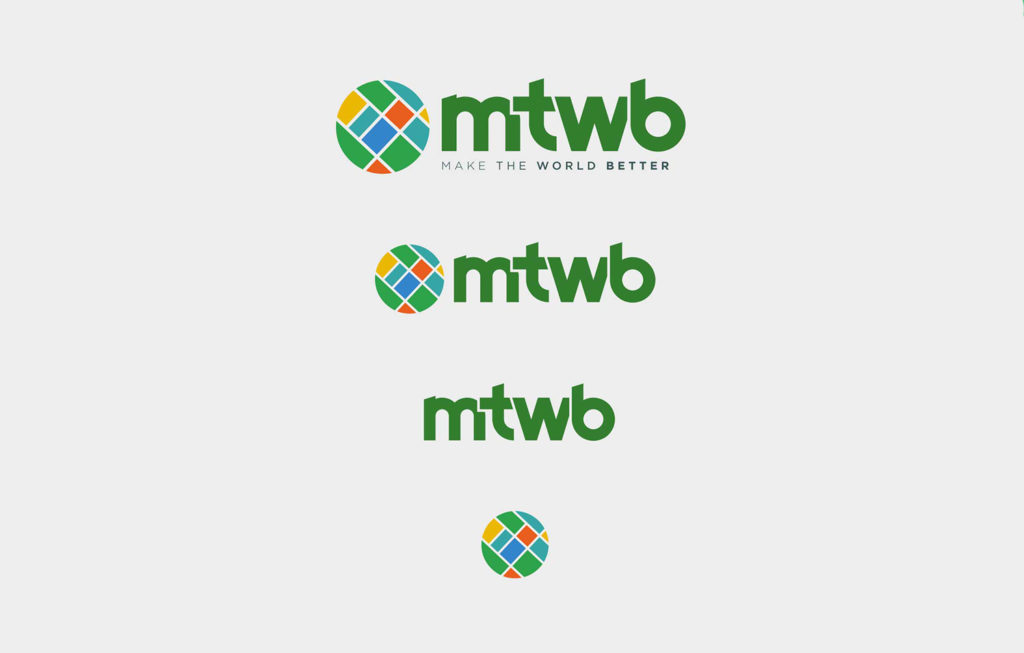 Why is color important?
Your color palette is one of the key ways to convey emotion. What is the main color that you're using, and how does it make a viewer feel? Where else is that color used? How unique is it? The brand analysis will evaluate whether this is effective and outline a course for improvement during the refresh.
How do we use typography?
Typography is another way to identify your brand. We might suggest a sans-serif typeface for a more modern look, a serif typeface for a more traditional look, or a combination of the two. During the brand analysis, we look at your typography choices and how information is organized. During the refresh process, we may update your type systems and outline the dos and don'ts for your brand.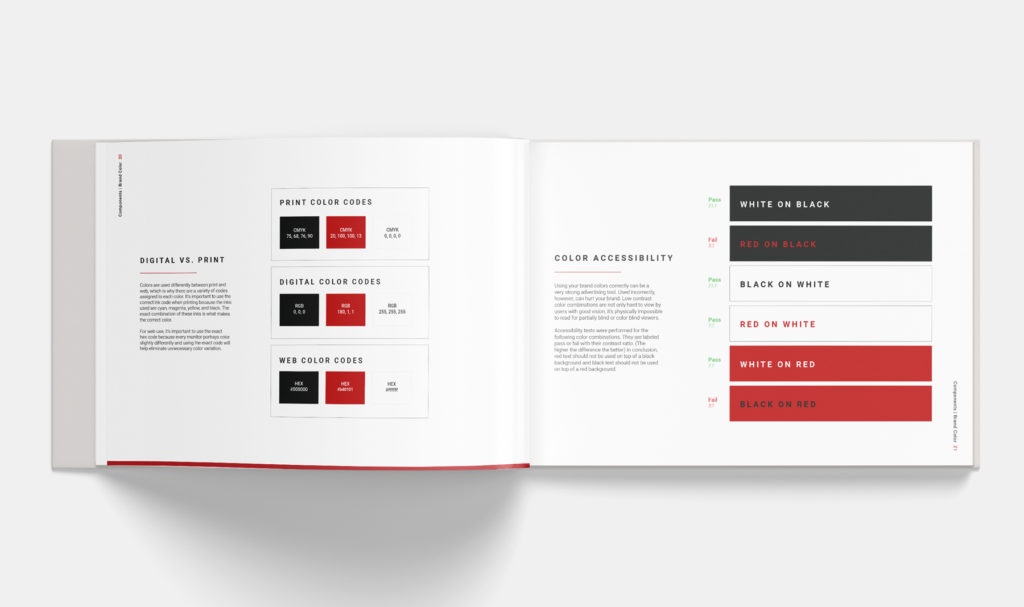 What makes a successful corporate identity?
Your corporate identity is the visual system that defines your brand. First, we typically begin with a business card, letterhead, and envelope to establish a system, before moving on to other materials. All of this collateral should work together as a cohesive group. For instance, a unified look and feel will contribute to a memorable and effective brand. Our brand analysis will look at your current corporate identity to see what is working and what is missing. As a result, we can fill in the gaps during a refresh.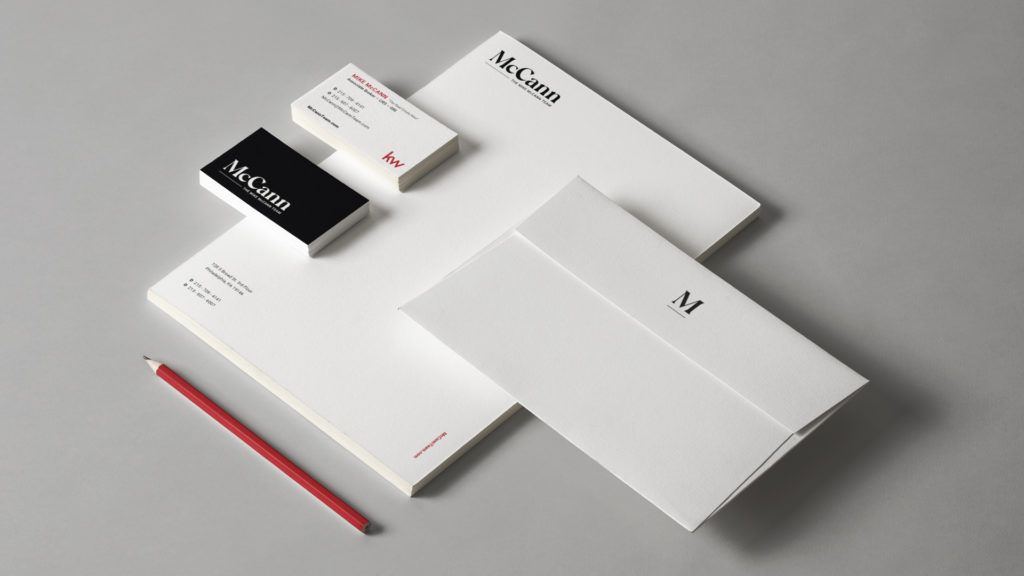 Why do we include guidelines in your brand refresh?
Lastly, we will communicate standards for how your brand elements should be used moving forward. Whether you have an in-house marketing department, or use outside vendors, your brand guidelines are crucial to maintain organization and consistency. These guidelines are arguably the most important part of the process. Without structured implementation, you will not see the maximum value from the brand refresh.
Conclusion
As one of the top three advertising agencies in Philadelphia, Neff leverages integrated marketing strategies to promote your brand. But to get the most value for your advertising investment, it is important to have a strong brand identity. This is where a brand refresh can help! In conclusion, a brand refresh can help you differentiate from your competition and effectively use your marketing budget.
Photos by Neff and Unsplash